Chifundo Orphans Care Project donates relief items in Balaka
By Rose Chipumphula CHALIRA
Chifundo Orphans Care Projects, which is under Montfort Projects in Balaka, donated relief maize to orphans in the district who were, among others, affected by floods and a dry spell. The beneficiaries are orphans the project looks after in various ways.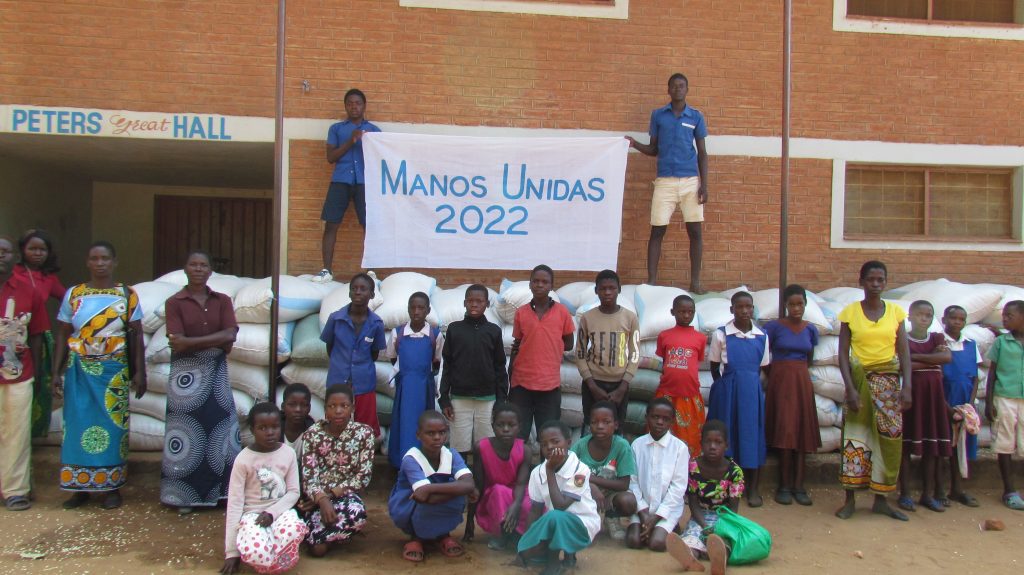 Speaking during the presentation of donation, Chifundo Orphans Care Project coordinator, Coltrida Mussa said they donated the relief items because the beneficiaries were in need of humanitarian assistance.
"Our intention is primarily to respond to their immediate needs, which is food as most of their guardians did not harvest enough food due to Cyclone Ana effects which occured on 24-25 January this year. Also, a dry spell affected some of the families who are part of Chifundo Orphans Care Project. Our aim is to ensure that they are out of danger during the lean period and the hunger situation," Mussa said.
One of the beneficiaries, Favor Matumbo a standard 4 learner at Msawedza primary school, said he was pleased to receive the items. Matumbo, who lives with her ailing grandmother said the family has been struggling to put food on the table.
"Life has been difficult as my grandmother did not harvest enough food to take us through the lean period. I ended up going to school without eating anything. It was tough for me as I could not concentrate on my studies. I thank Chifundo Orphans Care Project for remembering us here in this time of need," Matumbo said.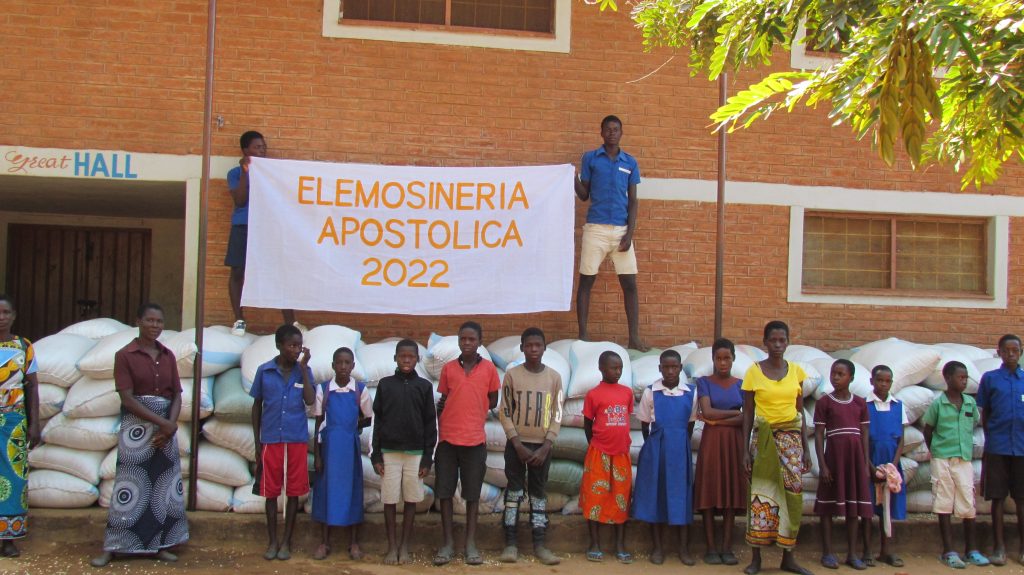 Christina Bayison of Lipenga village, STA Nyanyala in the district said the donation has come in time as she lost all her crops due to floods. Bayison said she didn't have money to buy seed to replant to replace her destroyed crops.
"The donation has come in time; I was spending much of my time looking for peace works so that I could make money to buy food and feed my five grandchildren I am living with," Bayisoni said.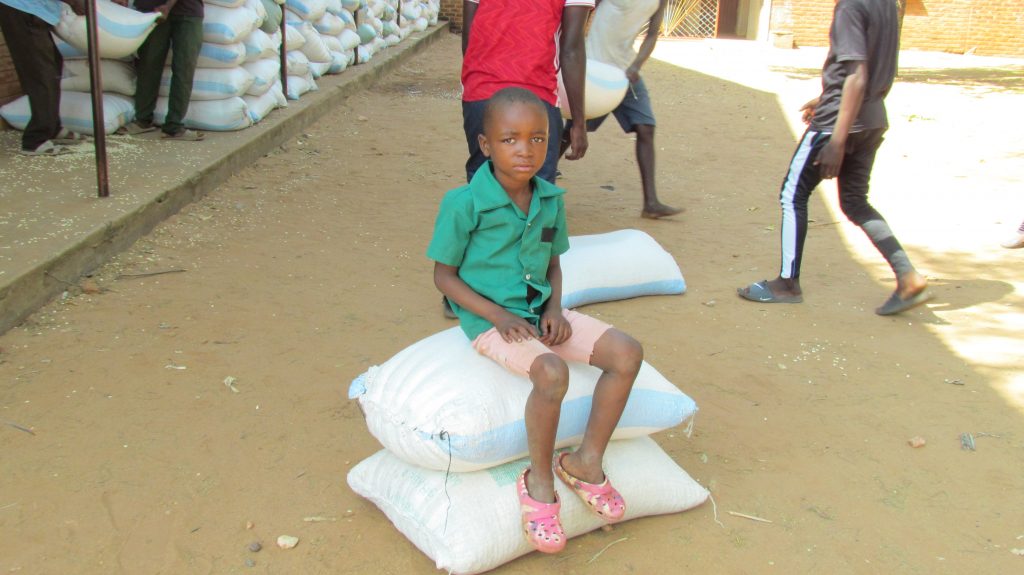 Over 1,400 children received two bags of maize and money as part of the relief package. These are beneficiaries of the Chifundo Orphans Care Project, which gets support from Elimisineria Apostolica, Caritas Italian from Italy and Manus Unidas from Australia. A total of 7,515 households were affected by the Storm Ana in Balaka according to the Department of Disaster Management reports in the district.