23 teams storm into the FDH Bank Cup second round
By Precious Msosa
A total of 23 teams made successful transactions into the first round of the K90 million Pachema FDH Bank Knock-Out Cup over the weekend in all the three regions.
In the weekend preliminary fixtures, 48 teams of the total 54 battled it out for the place in the second round from where the winners will proceed to the national level and be drawn with the Super League teams.
In the southern region, the teams that have qualified for the second round are Bangwe All Stars, Presscane, The Boyz, Ntaja United, Nyasa Big Bullets Reserve, Changalume Barracks, Bangula Hammers, Destiny, Chinamwali Stars and Immigration.
The following teams made their way into the second round in northern region; Chitipa United, Chintheche United, Lufita FC, Nkhata Bay Select, Iponga FC, Baka City, Kadona Stars and Embangweni United.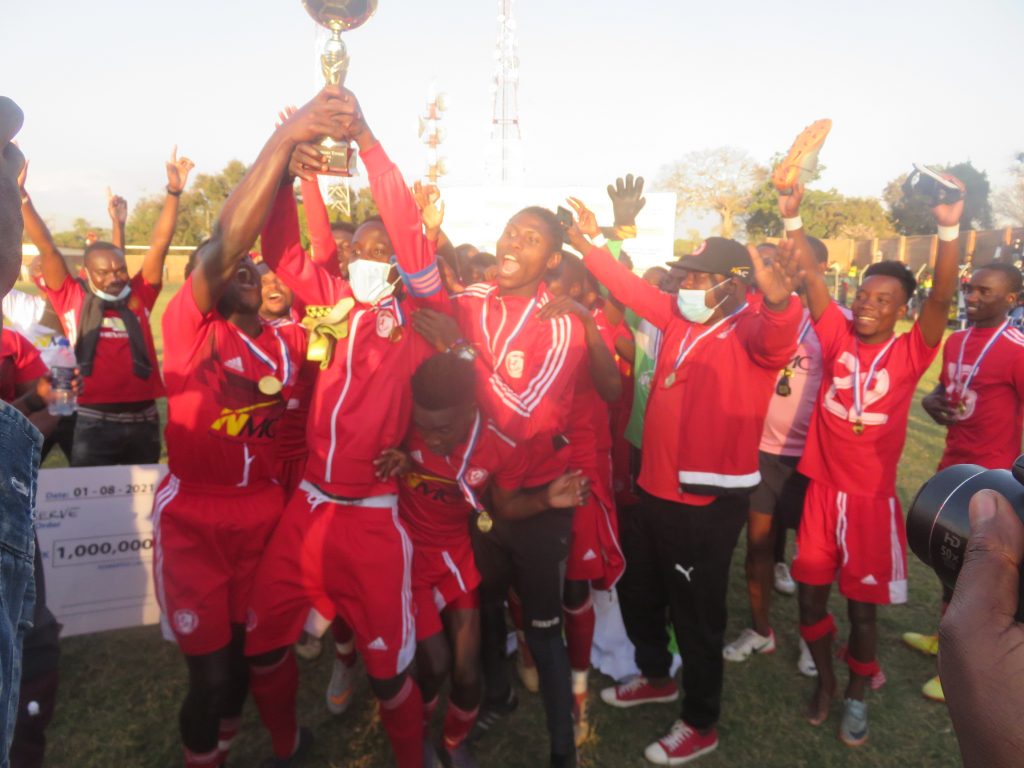 On the other hand, central region will see eight teams sorting it out in the second round. Meanwhile, the region will complete its representative of the second round on Wednesday when six teams will rock horns.
Full Results:
NORTH
SATURDAY:
Chitipa United 1- 0 Mayamiko Stars, Chintheche United 1- 0 Raiply United, Ekwendeni Hard Knockers 1- 2 Lufita FC and Tafika Academy 3 (5)- 3 (6) Nkhata Bay Select (penalties).
SUNDAY:
Iponga FC 2-1 Chilumba Barracks, Ekwendeni United 1- 4 Baka City, Chipolopolo FC 0- 2 Kadona Stars, Embangweni United 1 (4)-1 (3) Mzimba Young Bullets (penalties).
SOUTH:
SATURDAY:
Bangwe All Stars 7- 0 MUBAS, Presscane 1 (4)- Mangochi United 1 (3) (penalties), The Boyz 1 (4)- 1 (2) Mukuru Wanderers Reserve (penalties), Nyasa United 0- 1 Ntaja United, Nyasa Big Bullets 8- FOMO 1, Changalume Barracks 3- 1 Ntopwa.
SUNDAY:
Neno Giants 0-1 Bangula Hammers, White Eagles 3 (4) – 3 (5) Destiny (penalties), Prison United 2 (4) – 2 (2) Chinamwali Stars and Steffords 0-2 Immigration.