Freedom Day: Why do we still need it?
By Titani Chalira*
Malawi held a referendum on the14th of June in 1993 and 63% ofthe people voted for multiparty democracy. Eventually, the country became democratic in the following year. The dictatorial rule of Dr. Hastings Kamuzu Banda had come to an end. As a result, the first president in the democratic dispensation Dr. Bakili Muluzi made June 14th a public holiday which was called Freedom Day.
It became a day that Malawians remembered what they had gone through in the reign of Dr. Kamuzu Banda. Inclusive in the remembrance activities were reflections and expressions of the bottled-up experiences of the one-party rule, bringing some form of healing to the people. Another thing that was significant on this day was the making of further commitments to defend the hard-won freedom and to never repeat the bad experiences of the one-party era.
However, Bingu wa Mutharika removed the holiday without any stated reasons to justify the decision. He later on re-introduced Kamuzu Day. This gave an impression that he had replaced Freedom Day with Kamuzu day or placed more value on Kamuzu and disregarded Freedom Day which had been put in place by Muluzi. The impression was also supported by the fact that Bingu, was on a spree of reinstating Kamuzu's name on many facilities that his predecessor had removed.
Because there were no stated reasons for the removal of June 14th as Freedom Day, the room for speculation on the part of the public has remained over the years. The notable speculative reasons include; reduction of the number of public holidays by rolling those that are seemingly similar under one theme in order to avoid wasting
time for productive activities, insignificance of the abolished holiday and the importance of Kamuzu as compared to Freedom Day.
However, contending with these reasons still leaves us with the need to continue having Freedom Day. It must be noted that when it comes to public holidays in Countries around the world, Cambodia leads the pack with 28 of them. Malawi is ranked 10th together with Finland, USA, Russia, South Africa, Italy, Greece, and Spain. In Africa Egypt tops the list with 21 holidays.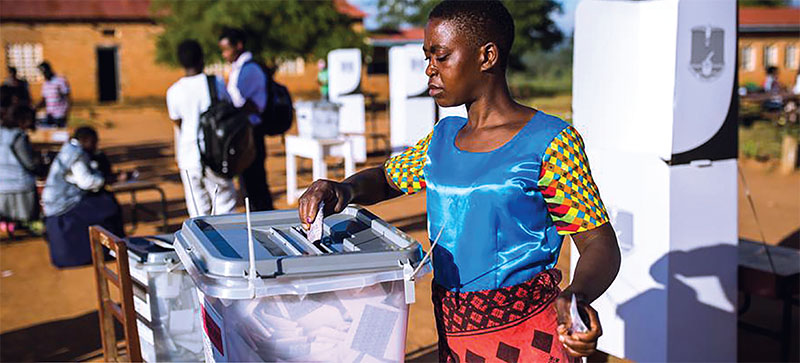 Among Malawi's neighbouring countries Tanzania is ahead with 15, Zambia has 14 and Mozambique lags behind with 10. So, the arguments that the removal of a holiday to avoid having more public holidays and that it is retrogressive because more holidays imply less time for productivity fall flat. It is seen from what has been put across that there are more countries with more public holidays than Malawi and most of these are far ahead of
Malawi in terms of productivity or development. Even among our neighbors, Tanzania is far better than us and yet it has more public holidays.
Abolishing the holiday with the thinking that Freedom Day on its own is insignificant and must be under other public holidays that thematically celebrate freedom is not convincing. The reason for putting up Freedom Day as a public holiday is not similar to the reasons that brought forth July 6 and 3rd March despite the fact that they all entail the celebration of freedom at face value. It is a simplistic argument that leaves out certain details that make Freedom Day peculiar.
Freedom Day was meant for the public to reflect on the importance of the freedoms people opted for in the 1993 referendum which resulted in democracy, take stock of what has been achieved with the freedoms and remember the past atrocities…
Subscribe The Lamp magazine online and read the whole story